Cristian Afker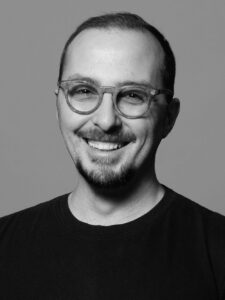 Cristian Afker, founder and managing director of Cafker Production, is a video specialist with over 10-year experience in corporate film-making.
Collaborating with EU agencies and international institutions for over 5 years, Cristian has shot in over 30 countries to develop video products that fulfil clients' multi-layered communication needs. From raising awareness in the general public, to stimulating discussion among high-profile policy-makers, video formats and tone of voice are carefully designed to suit target audiences, helping communication teams deliver their core messages effectively.
Cristian's focus on content is paired with in-depth technical expertise and inside knowledge of digital trends and distribution channels. He produces visually engaging videos which have a proven track record in boosting digital campaigns.